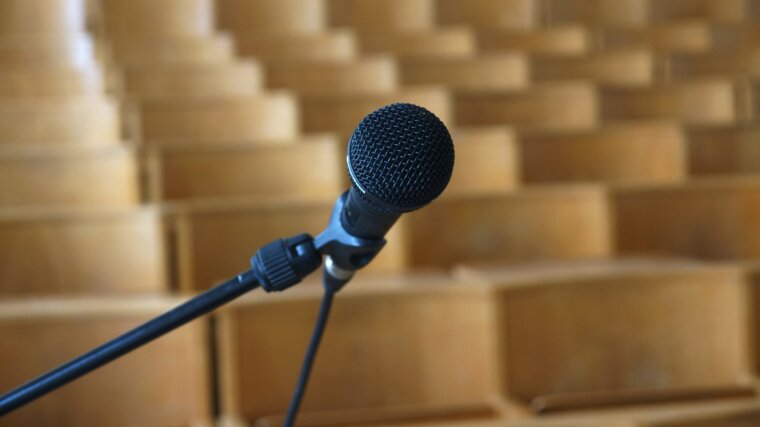 Ringvorlesung Wintersemester 2022/23 - VIII
Dr. Agnieszka Graff. "Saving the West from Itself. Eastern Europe's Mission in Anti-gender Imagination"
Saving the West from Itself. Eastern Europe's Mission in Anti-gender Imagination
This lecture offers a look at ultraconservative anti-gender campaigns, focusing on an aspect of this phenomenon that has not received much attention: their real and imagined geography. While some scholars have denied that geography matters at all, I show it matters enormously: anti-gender campaigns conducted in Central and Eastern Europe have a distinctive set of core themes and their outcomes tend to be different. Anti-genderism has become the new language for nationalisms in the region, one that serves as a code for expression of anti-EU sentiments and a broader resentment against the liberal West, presented in this discourse as decaying, on the way to self-destruction, while the role of savior of Western Civilization is assigned to countries of the region. There is also a strong conspiratorial/antisemitic subtext, which tends to be repressed in other contexts. I argue that the role played by Russia in these developments is significant and should be examined carefully, given the role played by antigenderism in Putin's justification of the invasion of Ukraine
Agnieszka Graff is an associate professor at the American Studies Center, University of Warsaw; she teaches US culture, literature and film, African American studies and gender studies. Her articles have appeared in Public Culture, Feminist Studies, Signs, and East European Politics and Societies. Her most recent book is Anti-gender Politics in the Populist Moment, co-authored by Elżbieta Korolczuk (Routledge, 2021). She has authored several books of feminist essays in Polish: Świat bez kobiet (World without Women, 2001, 2021); Rykoszetem (Stray Bullets – Gender, Sexuality and Nation, 2008), Magma (The Quagmire Effect, 2010), Matka Feministka (Mother and Feminist, 2014). Graff is an activist and media commentator as well as a scholar: co-organizer and speaker of Congress of Polish Women, collaborator of Batory Foundation, Heinrich Boell Foundation, Political Critique. She writes for major journals and newspapers, including Gazeta Wyborcza and Oko.Press.